WINDOWS
For Tilt&Turn windows there are two options, either a straight and clean look for modern houses or the round and sophisticated look for traditional houses.
TILT&TURN
Choose Tilt&Turn Windows to
increase your property value!
The ultimate trend in window fashion, Tilt&Turn Windows open inward with large opening sashes, easy and safe to clean and what's more important - easy to handle.
Tilt&Turn Windows offer you the best in terms of security, thermal and phonic insulation, comfort, design and experience. These are ideal for a modern floor to ceiling design.
At Open Windows, we are using only 4mm glass or thicker for our insulating units, with a total thickness of 1 inch for double pane and 1¼ inch for triple pane, therefore obtaining the best thermal and noise insulation.
Windows have manually inserted EPDM gaskets, offering a better weather seal than co-extruded gaskets. Replaceable weather seals mean the product life cycle is much greater.
You can trust our Tilt&Turn Windows to protect your home, because all our profiles have steel reinforcement for a durable structural strength and forced-entry resistance.
CASEMENT
For those looking for traditional style windows, we offer the option of crank operated casement windows, with clean, sleek and straight lines, made in Europe, meeting Canadian standards.
When choosing our casement style windows you have the option to get up to 1¼ inch thickness insulating glass unit, obtaining a higher insulation value.
Windows have manually inserted EPDM triple gaskets, offering a better weather seal than co-extruded gaskets and regular weather strip most of locally manufactured casement windows have. Replaceable weather seals mean the product life cycle is much greater.
Creme Weiß | TECHPROFIL Standard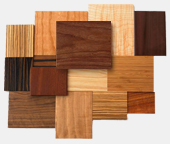 All our windows are available in white or custom film colour, with more than 20 colours to choose from very realistic wood finishing to modern colours. In order to provide high quality products we do not supply painted products because they are easy to scratch and in time paint will fade.
The excellent thermal insulation of the - made in Germany - uPVC steel reinforced REHAU profiles provides a pleasant climate inside your home.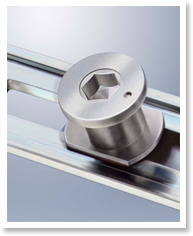 ROTOLINE Secustik® window handle has a special mechanism preventing the forced manipulation of the handle from the outside. As standard option, there are security locking cams with mushroom head all around the sash, providing high security in conjunction with special strikers.
A micro-ventilation mechanism allows the sash when handle is turned up 45 degrees to tilt few millimetres away from the frame allowing ventilation of the rooms, but still keeping window locked and without attracting burglars.
For the ones looking for the best there is the option of concealed hinges, no hinges visible from the outside, no caps – nothing detracts from the window's appearance because the less we can see of the technology, the better!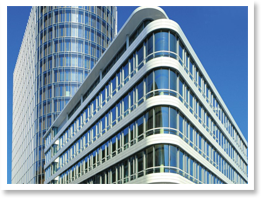 Low-e glass comes standard on all our products but not all low-e coatings are created equal. For example the available state of the art Planithern 4 Seasons glass has a special coating that is applied to one side of the glass to reflect heat from its source in the summer, keep heat inside in the winter and reduce harmful UV rays. It is the state of the art in glass manufacturing.
For better noise insulation we have laminated glass available, using it on the outside layer definitely it will make a difference.
A number of obscure glass options will assure your privacy in areas where you need it, meeting your design expectations as well.
The perfect match for EUROPEAN windows are the dual operation pleated shades. Made in Germany by MHZ Gmbh. they can moved from top down or bottom up, letting you position the shade anywhere you like for easily control lighting and privacy. Pleated shades are very durable, and are able to resist sunlight without fading. In addition, they are available in an extensive selection of fabrics and colours.
Venetian aluminum blinds are available as a less expensive option, with coloured aluminum slats in contemporary textures and styles (solid or perforated).